TRADITIONAL NS HULL RE-PURPOSED AS A PLEASURE BOAT
An interview with blue water sailor and Covey Island Boatworks founder John Steele, part of the new Cape Sable design team. Publicist Eric Hustvedt asks the questions.
EH: You have said this new Cape Sable pleasure cruiser has been inspired by Nova Scotia's most famous work-boat. What's the connection?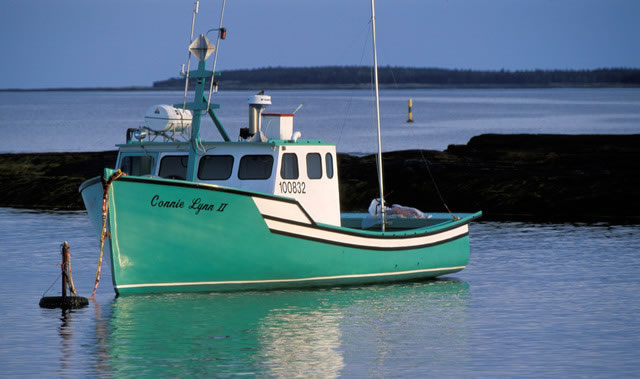 JS: Nova Scotia's "Cape Islander" is a boat that every fisherman knows – here and  in New England. This hull form originated on Cape Sable Island, in the Barrington Passage area. They were built for lobstering out of wood. Those were boats up to about 40 feet, typically powered by a marinized gas engine, like the old 292. They were lovely hulls, easily driven. Some of those original Cape Islanders made their way into American ownership and soon this type of hull was being built there too.
One of Cape Sable's first boatbuilders to make the switch to fiberglass was Stanley Greenwood. To make a mould for his fiberglass hull he chose one of the most popular old wooden hulls so his early hulls were similarly a lovely, easily driven shape and very seaworthy, able boats.
EH: So why use an older design for a new design?
JS: The point of Scott's new boat is to take a model, a hull form, that is indigenous to Nova Scotia – and to a large extent has been overlooked – and repurpose it as an ocean-going pleasure boat.Lobsterboats today are built to carry much larger loads, go further and go faster.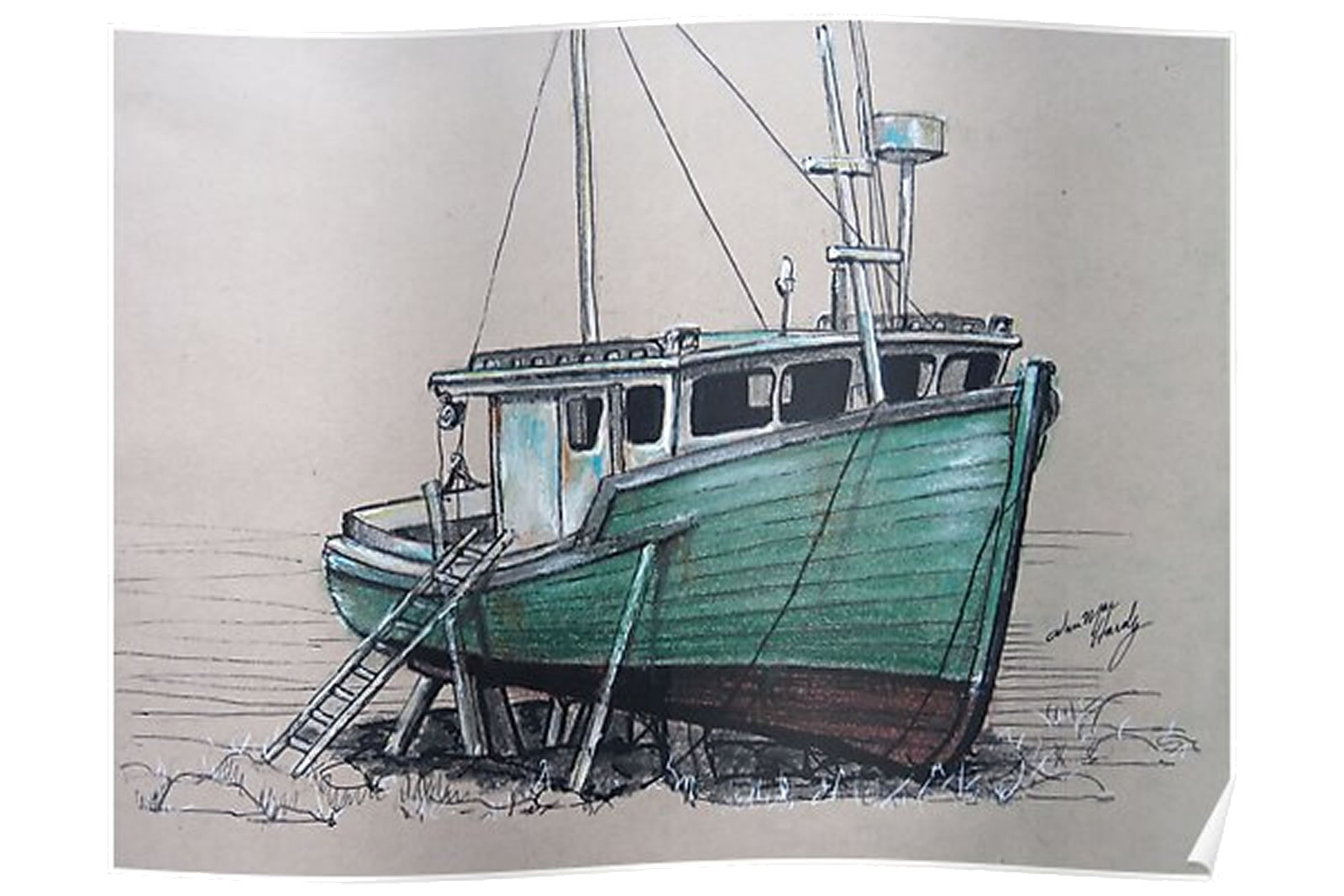 They now are typically over 40 feet, very beamy and powered by 3 or 4 times the horsepower the older models had. Not a hull form suitable or affordable as a one couple cruiser.
Those original wooden hulls were a lovely shape, relatively narrow and easily driven. They also have a very kindly motion at sea. The Cape Sable is powered by a single 110 h.p. diesel – it doesn't need 4 or 5 hundred horses and doesn't cost thousands to fill up.
EH: Why did "lobster yachts" first appear in Maine?
JS: I'd guess it had to do with the summer homes in Maine. Folks needed a boat to get out on the water or to their summer place if it was on an island and the logical thing was to buy an old fishing boat, perhaps have its accommodations changed to suit its new life. As people realised how good a boat this type was demand increased and pleasure versions of lobster boats were built, the term lobster yacht was coined. Today, if someone refers to a boat as a lobster yacht I'd assume it was a Maine-built boat.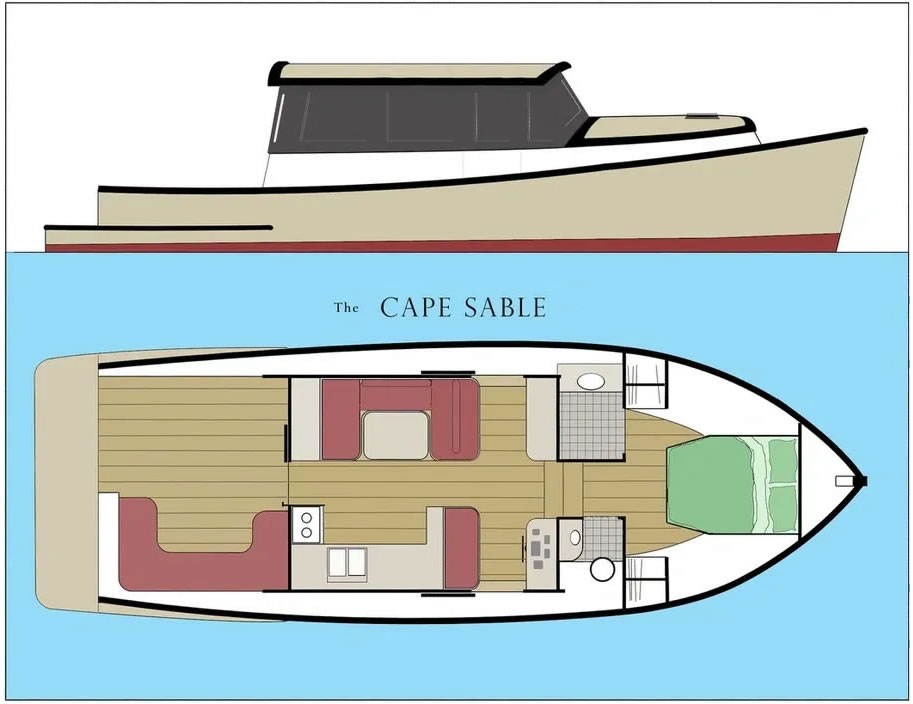 EH:  So, Scott's new boat is an evolution to a pleasure boat as well?
JS: Yes. When I came to Nova Scota forty-plus years ago few folks "played" on the ocean. It was a scary place — a place some had to go to make a living. Many knew someone who had died out there. Today that is hugely different.
Nova Scotians are now out there year-round! Exciting stuff. And a wonderful way to go out and enjoy our waters is with an original Nova Scotia design: the Cape Islander.
EH: Any final comments on how you have adapted that original Cape Islander hull?
JS: We made some very subtle changes to the hull below the water, mostly related to extending the hull to create a swim platform to make access to the water easier for swimmers, kayakers, dinghies, from a floating dock. This extension also increases her hull speed, due to a longer waterline length. And we cut a new sheer line (shape of the upper edge of the hull where it meets the deck) which I think may be the sweetest line on this boat. Nailed it if I do say so.
EH: So: an old Nova Scotia hull with a new purpose and style.
JS: Exactly… a lovely new vessel that has its roots firmly here in Nova Scotia. And we tried hard to be minimalistic and efficient: low horsepower, a simple, clean layout, few bells and whistles, solar panels. A safe and comfortable floating cottage, if you will, in response to Nova Scotia's changing attitudes to boating.