Innovated Design Based
on a Time-Tested Concept
The Cape Sable : A brand new boat based on a well-proven, time-tested concept that will be a pleasure to cruise.
Refinements to the highly respected and well proven Cape Islander concept were few – a clean continuous sheer, subtle tumblehome, a lengthened hull to give not only a swim platform for easy boarding but to increase this full displacement hull's waterline length and so too her speed.
The layout and detailing of the accommodations reflect years of live-aboard cruising experience combined with a career of building custom cruising yachts – everything is where it should be, the boat is clean, open and bright throughout.
Set up and equipped to be safely handled by a couple and comfortably cruise wherever you choose…. and the dinette lowers to create a second double berth.
Four watertight bulkheads assure maximum safety.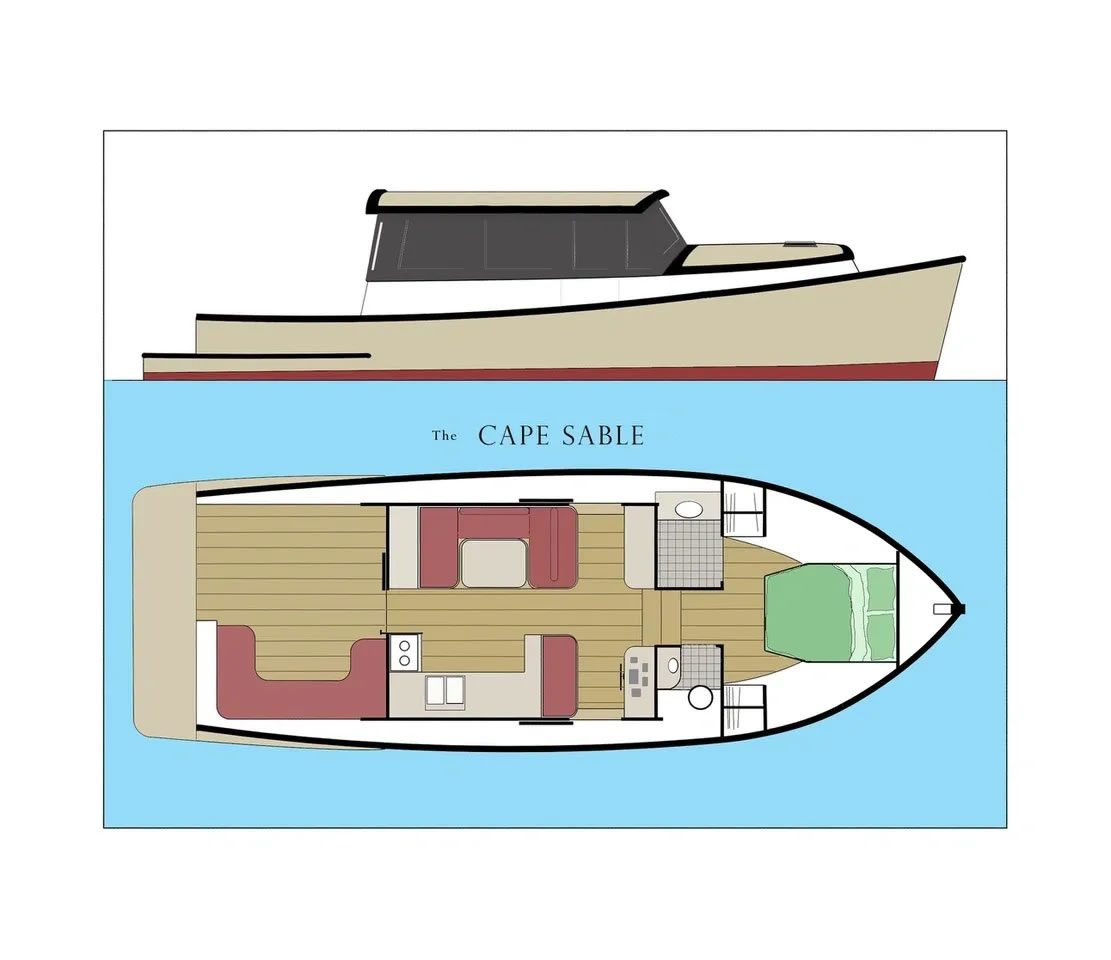 In the engine room you will find just that : an engine and room. High performance lead / fibreglass sound insulation, soft engine mounts and a flexible coupling keep the engine's noise out of the accommodations.
The systems compartment is designed to ensure all operating systems are easily accessible. You won't need Houdini as a crew member !
No exterior wood ensures ease of maintenance, while the wood inside makes the interior.
The standard cockpit arrangement includes a half open stern to make dinghy storage a simple, quick and easy job. This arrangement works for fishing, swimming, socializing, dining and sleeping under the stars.
A draft of just over 3 feet allows for near shore exploring, a fine entry and beam to length ratio of 1:3 assures offshore comfort, even in rough seas.
An interview with John Steele on Cape Sable's Cape Islander Heritage
Construction
The Cape Sable has a solid, hand laid fibreglass hull. Her bulkheads and cabin structure are cored with Kerdyn structural high density foam.